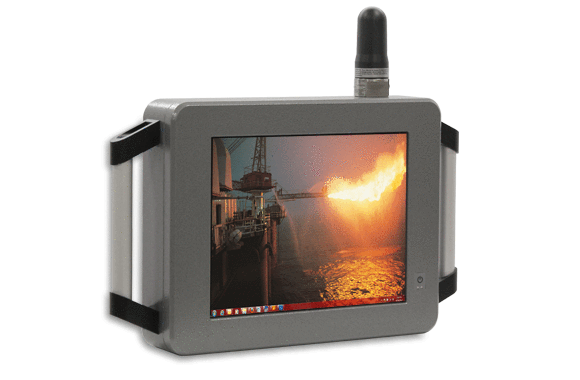 Now Approved! IECEx Zone 1 4093 PC – transferable and field maintainable explosion proof technology that enhances operator control through real-time data monitoring and machine control in hazardous environments.
The 4093 features a 15″ sunlight readable, anti-glare LCD display with 1027×768 resolution. Integrated with easy to use, impact resistant, multi-touch, PCT/PCAP touch screen. Has four hot swappable connectors, for quick connection to ethernet, USB x2 and power ports.
With a wide operating temperature (-20° to 60° C) and wi-fi connectivity, operators can maximize machine performance by working directly on the rig floor.
The 4093 can also be easily installed and transferred between job sites. The VESA mounting pattern and easy grip handles allow operators to quickly mount the 4093 in various configurations. These same features make the unit field maintainable, minimizing risk of downtime and total cost of ownership.
For more information on this, or any Daisy Data product, please contact us.