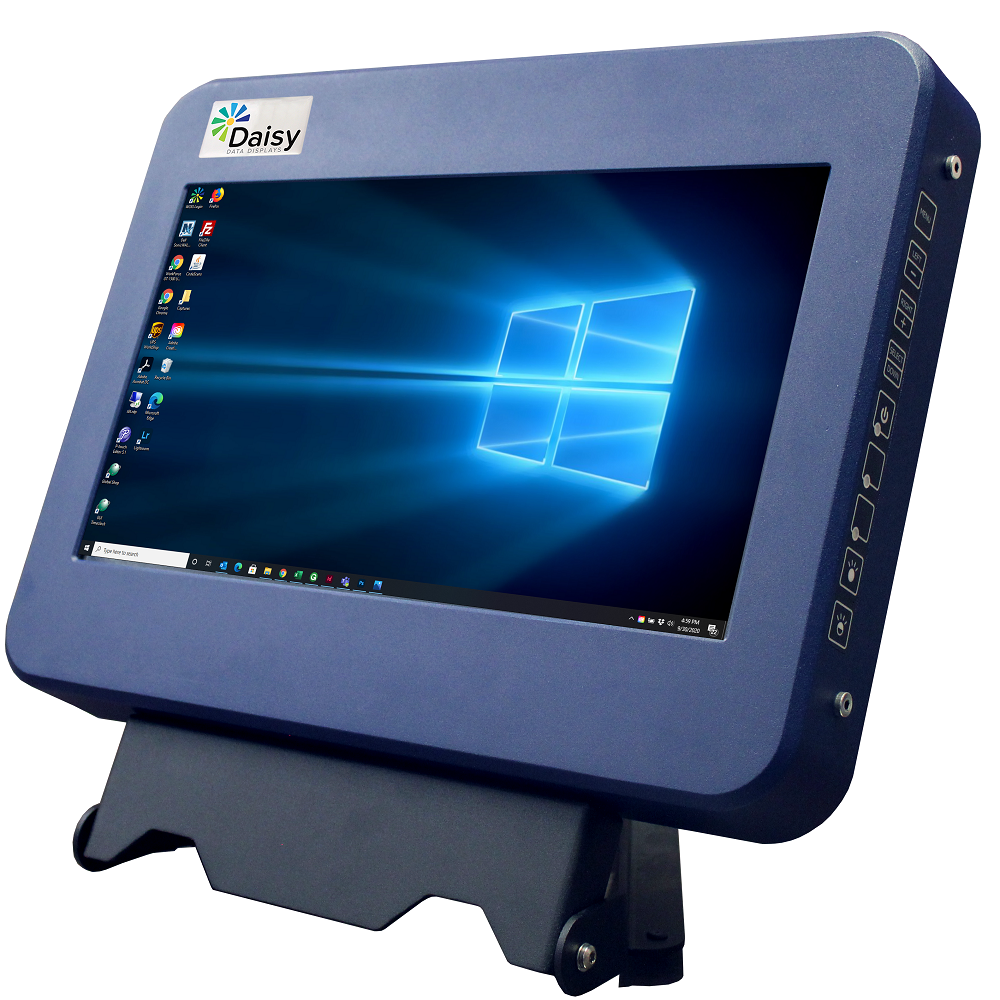 Meet our cost effective, highly reliable monitor for hazardous area – a 15.6" Division 2 multi-touch monitor that enhances your process control. Engineered to meet Division 2/Zone 2 & IP66 standards, the 2123AA industrial monitor can be VESA mounted or configured as a stand-alone desktop making monitoring and controlling machine performance both easily accessible and viewable.
Operators working in remote locations are no longer restricted to small screen sizes or remote access of machinery and performance. The 2123AA 15.6″ monitor enables operators to control and monitor performance of machinery on the factory floor, without compromising the integrity of the monitor, machine, processes or site.
With an precise high definition LCD screen, built in 75′ cable harness (with optional KVM extender for up to 1/4 mile) to connect to a remote PC, operators can easily view critical operational data and control machinery safely and reliably without much risk of downtime. This Zone 2/Division 2 hazardous area monitor is engineered to increased efficiency, performance and production in process control and automation applications ideal for food, pharmaceutical, chemical and paint production.
For further information, please do not hesitate to contact [email protected].