Going paperless is no easy task; here at Steadlands, we have some products which could help you achieve these goals: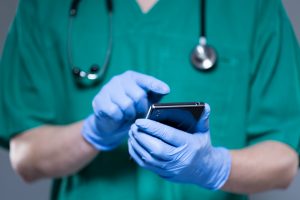 Diktamen Digital Dictation and Document Management
Diktamen improve patient care with both desktop and mobile data input interfaces, these enable physicians to dictate and use simple actions with natural speech to manage complex diagnostic workflows of Hospital Information Systems for secure and faultless real time patient document creation. They reviewed the big picture of patient data production and as a result, they changed everything. They started by changing the way clinicians could record notes by pairing their desktop interface with their native mobile applications. They then changed the way the patient data is transcribed by giving device and location independence with the cloud. And lastly, they changed the way management oversees production of data by delivering more control over the workflow and resources.
Benefits Include:
• Healthcare organizations can streamline the production of patient data while saving time and money
• Data entered directly into hospital information systems
• Manage their resources more efficiently
• Healthcare professionals can put of their time towards patient care rather than paperwork.
• The patients are the major beneficiaries of our software as they are getting more accurate and up-to-date records sooner than ever before.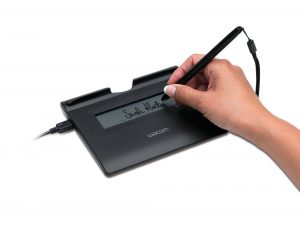 Electronic Signature Devices and Software
Steadlands have been providing Electronic Signature products for around 20 years. We offer expert advice and we only provide solutions which offer legally binding, biometric signatures to ensure the legality of the signature being added to your important documents. According to the press, some web-based Electronic Signature solutions have been hacked recently. Our solutions use encrypted technology which provides extremely high security. Whether you are signing out medication internally, or you are having patients sign for medication or treatment we can help. We offer hardware and software support on site at no additional charge.
Benefits Include:
• Legally-binding Electronic Signatures which can be used in the courtroom
• Flexible software and hardware options
• Time, money and storage savings from the very start
• Desktop and Mobile Solutions available
At Steadlands, we like to make sure that the product you are choosing is right for you, product demonstrations are available.
If you have any questions on any of the above products please email [email protected] or call 01670 361 261