For over three decades, Daisy Data Displays has been one of the leading manufacturers of toughened or ruggedized computer hardware. Over the years since they were founded, they have spread their reach over four key sectors.
Military
Rugged computers designed to meet MIL-STDs, as well as related standards for temperature variance and shock resistance, these machines are built for military or marine applications. The various models are available off the shelf, but can also be customised, just the way you want it.
Oil and Gas
Daisy Data's industrial computers delivery the critical performance necessary to keep oil and gas operations running smoothly. Daisy Data personnel work closely with their counterparts in the oil and gas industry to ensure that their ruggedized computers and displays operate efficiently and safely on offshore rigs and remote pipeline operations.
Food and Pharmaceutical
Daisy Data Displays provide food and pharmaceutical companies with computers and displays that have been independently tested and certified for use in aseptic areas, and other hazardous locations. They are specifically designed to withstand corrosive chemicals used in decontamination processes. Oversized touchscreen displays allow operators to collect data more accurately, and experience seamless process control.
Flight Simulation
The flight simulation industry uses Daisy Data's computers and displays for training purposes. They rely on features such as integrated touchscreens, or impact-resistant viewing windows. The industry has even gone so far as to utilize some NVIA-compatible displays, for use with night vision goggles.
It doesn't really matter which industry you are in though, Daisy Data Displays will work closely with you to solve problems you might be facing by manufacturing industrial computing solutions that not only fit your needs, but are also intrinsically safe, and meet specific standards and certifications, including MIL-STD, FM/UL, ISO 9001, and IECEx QAR.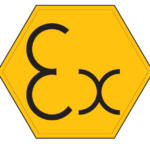 If you are not sure what all these hazard ratings mean, check out one of our other articles, Finding NEMA, by clicking on this link.