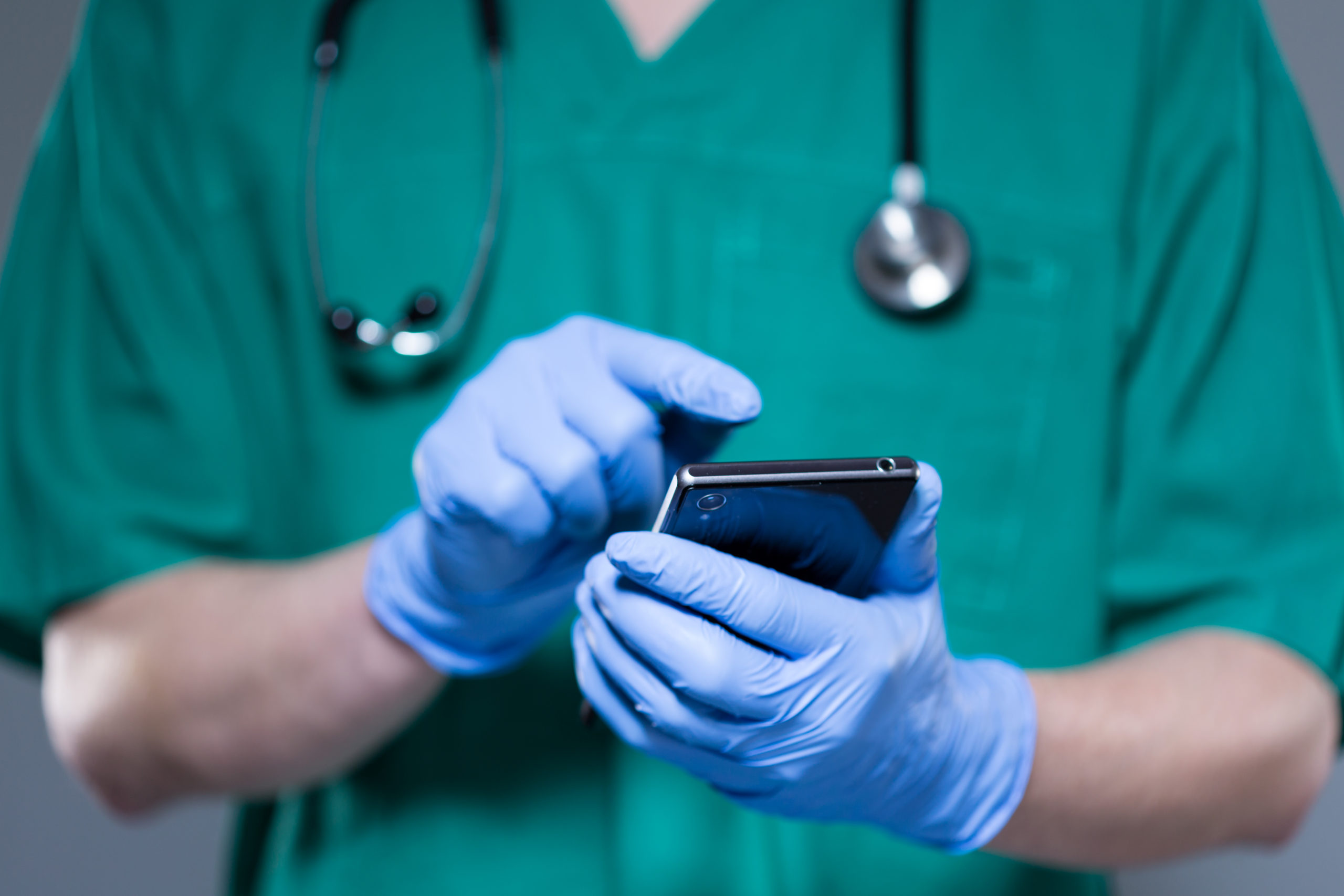 At a time when public spending is decreasing, and the NHS is in the middle of a crisis, why should you think about investing in something new? What could possibly save you enough time or money to make it worthwhile?
The answer is Diktamen.
Diktamen is a digital dictation tool that installs onto your smartphone or PC, and links whatever you dictate into it through to a team of transcribers who will take what you say, and apply it your Hospital Information System.
This will free your user from their keyboard, allowing them to spend that time focused on the most important aspect of their job – their patient. What's more, Diktamen is simple to install and use, meaning you don't need to worry about your IT being out of action for long while the software is configured, and you don't need excessive or expensive training so your staff can use it.
Diktamen also works on the go, meaning it is just as simple for Doctors to update the records of patients they need to visit at home, as it is to update those who visit the surgery. Thanks to the Diktamen system, there is no delay in having these mobile notes added to the transcription queue.
As soon as your dictation is complete, it enters the transcription queue, where it will be assigned to a transcriber depending on how busy the system is, and the priority of the document. You can even use the Diktamen app to keep track of your note's progress towards the Hospital Information System.
Diktamen's transcription service is just as important to the success of this program as is its app. Not only can it be used to streamline your own in-house transcription process to make it more efficient, but also offers on-demand access to an outsourced transcription team to help manage and eliminate overflow or backlog queues. Even the outsourcing is handled in-house, with your doctors deciding exactly how long it is acceptable for a document or note to stay in the transcription queue before being automatically outsourced.
Because we understand how important it is to properly allocate resources within the healthcare system, we offer a bespoke service that will provide a solution that has been tailored specifically for your organization, complete with system monitoring tools.
Removal of unnecessary features means that we limit any excess costs that would normally be associated with a more bloated piece of software, and also means we can provide you with higher quality and more comprehensive workflow documentation. This will allow your administrators to examine the system, identify potential flaws or bottlenecks, and make appropriate changes to counter them.
This system is already seeing use across 200 organisations in Europe, with over 14,000 users. Now, Diktamen is coming to the UK, where it is time for a rethink in the way our surgeries work. Please contact Jimmy Craik for more details.