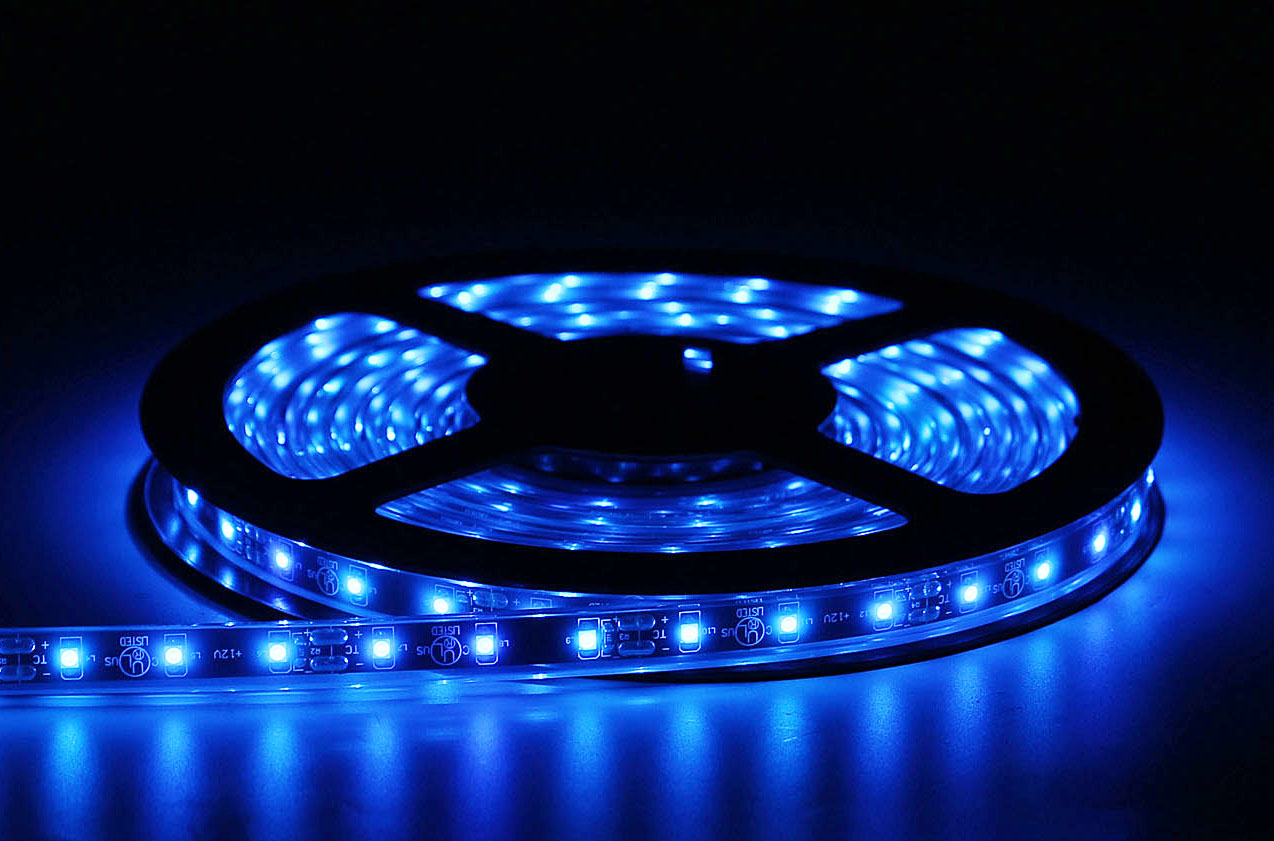 Whether installed for functional reasons or not, clever use of light can add a whole new dimension to your decoration. American Bright's flexible light strips and ropes allow you to do just that. They are available in red, green, blue, white, amber, RGB and RGBW , where those last two indicate a combination of LED colours – red, green, and blue, and red, green, blue, and white. The flexible lighting strips and ropes are also available with a few different IP rating options. The first, IP20, is not waterproof, but is protected from physical objects up to about finger size from touching the electronics. The other two, IP64 and IP67 are completely sealed to protect the electronics from dust, and vary in their water resistance, with the IP64 protecting against splashed water, and the IP67 capable of being submerged for short periods of time, and up to a depth of 1m.
The maximum length these flexible light strips can be is determined by the power you are using to run your lights. A 12 volt DC supply has a maximum length of 5m, A 24 volt DC could reach up to 10m, and for the rope lighting, which can also accept a 120/240 volt AC power supply, you can get up to 35m in length. The rope lighting is constructed from a hollow silicone structure which allows for more flexibility when setting up your light system.
If you'd like to know more about the flexible lighting strips, or the rope lights, please get in touch with us here at Steadlands.