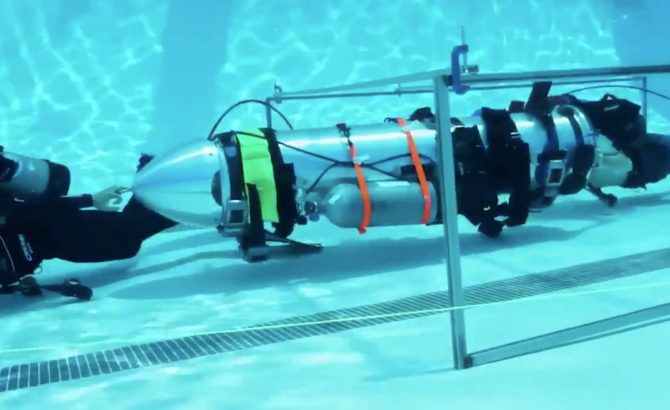 Elon Musk, billionaire tech entrepreneur, made use of Davies Molding handles in his latest device.  In response to the July crisis that saw children trapped in a cave in Thailand, Musk and his engineering team invented a "kid-size" submarine designed to rescue the boys soccer team from the Thailand cave.  Musk shared pictures of the submarine featuring Davies Molding two-shot pull handles on Twitter (see above).
The two-shot pull handles provide a non-slip grip making them durable for a mission intense as this one.  These handles are molded in the Davies plant with a glass reinforced Nylon substrate and an overmold Thermoplastic Elastomer rubber.
It's always exciting to see a Davies Molding product in use, especially with a high-profile event as this one.  To read more about Elon Musk's submarine, please visit @elonmusk on Twitter.