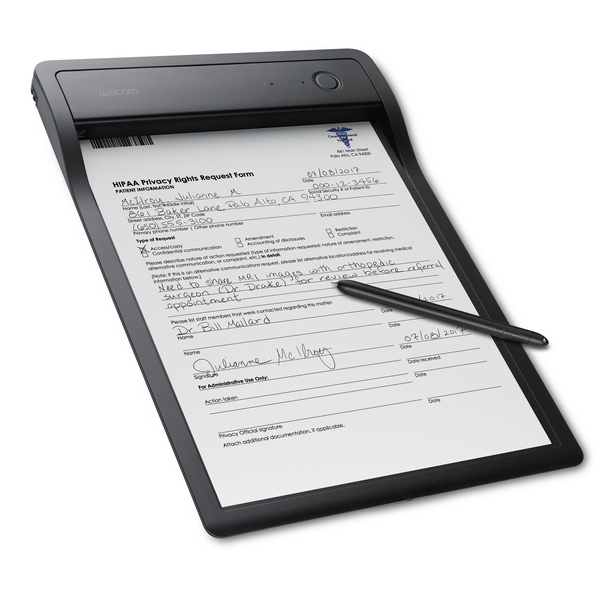 It's pretty simple, you can transfer a paper form to your digital system without any scanning, transportation or data-loss.
The PHU-111KO Clipboard utilizes scanning technology and free software to create forms, and allow a user to complete them in both the physical and digital worlds simultaneously. Any digital signatures captured this way are still legally binding.
New Signature Solutions Now Available
The STU-540 and STU-541 are new top-of-the-line esignature solutions containing Wacom's built in memory for seamless looping of advertising images. The STU-540 is equipped with the best of AES256/RSA2048 encryption, where the STU-541 uses Transfer Layer Security (TLS) backed up by authentication certificates from Cybertrust's managed PKI.
With a good sized screen, and an HDMI interface, the DTH-1152 makes any front desk look smarter. It is fully compatible with Windows, Linux, Citrix, and VMWare. The DTK-1651 is similar in size and appearance, but can be mounted and used in both landscape and portrait mode. When not in use, both displays can be used to target marketing messages.