Davies Molding make daily announcements through social media. We will select some of the best and periodically include them here on the Steadlands website.
Davies Molding Goes Metric!
First and foremost, by popular demand, Davies Molding have expanded their capabilities and are introducing metric measurements to complement the imperial measurements already available. This is now spreading across their products, and will eventually cover the majority of their product ranges.
Get A Grip!
Davies Molding announce the expansion of their range of Two Point Pull Handles. Molded with a glass reinforced Nylon substrate and a Thermoplastic Elastomer rubber (TPE) overmold to provide extra comfort and style, they also have a non-slip comfortable grip that is both durable, and scratch-resistant.
New support for this range means they are now available in multiple centre-to-centre dimensions, and come in six colours.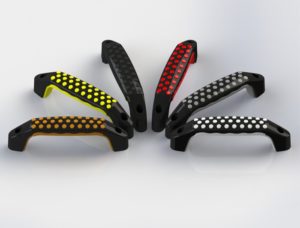 Keep Your Distance!
Davies Molding has launched the SH1000 series, a durable and versatile range of insulating stand off spacers capable of withstanding up to 130°C. The series has multiple combinations of male and female inserts, and is available at a variety of spacing lengths, to fit whatever gap you need.
These standoffs consist of molded-in metal inserts with a Nylon UL94 V-2 hexagon spacer body. This hybrid design produces higher tensile/shear strength, and exceptional insulation. As mentioned earlier, it can handle temperatures of up to 130°C. With the default components in this range, the spacing gap can be between 10mm and 85mm.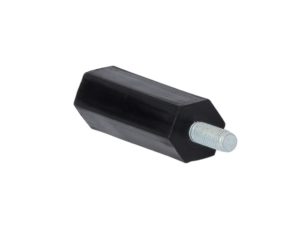 Davies Molding are world leaders in molded solutions, and offer a range of products including handles and spacers like those mentioned here, as well as control and clamping knobs, enclosures, containers, and more. For more information on these, or any of Davies Molding's products, please call us on (+44) (0) 1670 361261, or email Jimmy by clicking here.