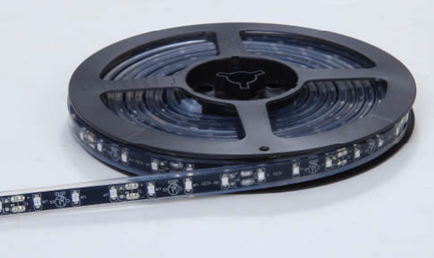 American Bright's latest product, the PLCC 5050/3528 RGB LED Chip, has been featured in the most recent edition of LEDs Magazine's Product Newsletter. This LED has an integrated circuit that allows it to easily fit into an array, each chip carrying it's own address, or ID. This means that you can use them to create LED displays with unprecedented control over the output.
See this video for a great example of this in action.
With a very low power consumption, the LEDs can give off red, green, or blue light to make up a 256-bit colour set, with 5-bit brightness adjustment. The integrated circuits allow for a pulse width modulation output which can maintain static screen, self-detection signal, and continuous oscillation support.
This new PLCC LED device features a water clear lens, is completely RoHS compliant, and is ideal for a multitude of applications including indoor and outdoor commercial and residential lighting, light bars, and gaming equipment.
If you'd like to find out more, please don't hesitate to contact us.